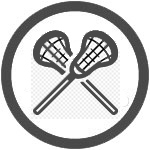 Girls Lacrosse Clinic
Instructor(s):
Ryan Rost
Questions?
Contact Us
Where: TCHS - Pickering Gym (1580 Charlestown Rd, Phoenixville, PA 19460)
Cost: FREE (signed parent or guardian waiver required)
What to Bring: *Stick, *Goggles, Mouth Guard, Sneakers and a bottle of water
*A limited number of sticks and goggles are available to borrow for the clinic. All participants must bring their own Mouthguard.
Upcoming Schedule
Girls Feb Lacrosse Clinic
Location: TCHS - Pickering Gym
02/02/2019 @ 04:00 PM - 12:00 AM
02/23/2019 @ 04:00 PM - 12:00 AM