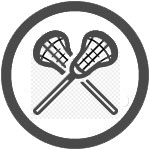 Girls Lacrosse
Instructor(s):
Ryan Rost
,
Andrew Burke
Questions?
Contact Us
Fundamentals Clinic:
Dates: November 1st, December 6th, January 3rd and February 7th
Where: TCHS – Pickering
Times:
Goalie & Shooters Clinic (3rd through 6th Grades):
Dates: November 15th, December 20th, January 17th and February 21st
Where: TCHS – Pickering
Times:
6pm: Goalies – Beginners welcomed! (Equipment provided)

7pm: Shooters
Tournament Teams:
Stoga 5v5 Lax Fest: https://www.stogalaxfest.com/
Sunday, October 6th @ Conestoga HS (late morning/early afternoon)
Teams will be formed by grade level if there is enough player and coach interest. You will be contacted with further information.
Upcoming Schedule
Fundamentals Clinic
Location: TCHS - Pickering Gym

12/06/2019 @ 06:00 PM - 07:00 PM
12/06/2019 @ 07:00 PM - 08:00 PM
Goalies & Shooters Clinic
Location: TCHS - Pickering Gym

12/20/2019 @ 06:00 PM - 07:00 PM
12/20/2019 @ 07:00 PM - 08:00 PM
Fundamentals Clinic
Location: TCHS - Pickering Gym

01/03/2020 @ 06:00 PM - 07:00 PM
01/03/2020 @ 07:00 PM - 08:00 PM
Goalies & Shooters Clinic
Location: TCHS - Pickering Gym

01/17/2020 @ 06:00 PM - 07:00 PM
01/17/2020 @ 07:00 PM - 08:00 PM
Fundamentals Clinic
Location: TCHS - Pickering Gym

02/07/2020 @ 06:00 PM - 07:00 PM
02/07/2020 @ 07:00 PM - 08:00 PM
Goalies & Shooters Clinic
Location: TCHS - Pickering Gym

02/21/2020 @ 06:00 PM - 07:00 PM
02/21/2020 @ 07:00 PM - 08:00 PM